Art Giveaway
Hello there!
I'm giving away an original painting on a wooden hexagon. Titled "Grow With Me", this hexagon would have otherwise been tossed in the landfill. (Saving wood scraps is my favorite!) This is the only one like it!
I've been painting a lot of agave lately. I find these plants quite beautiful with the extreme juxtaposition of textures and long graceful arms. The Agave puts out baby "pups" and it's hard not to compare them to a mother who is busy tending to her young.
To enter, fill in your name and email address below. This will enroll you in my newsletter that will only come out a few times a year.
The winner will be announced on September 25th, 2023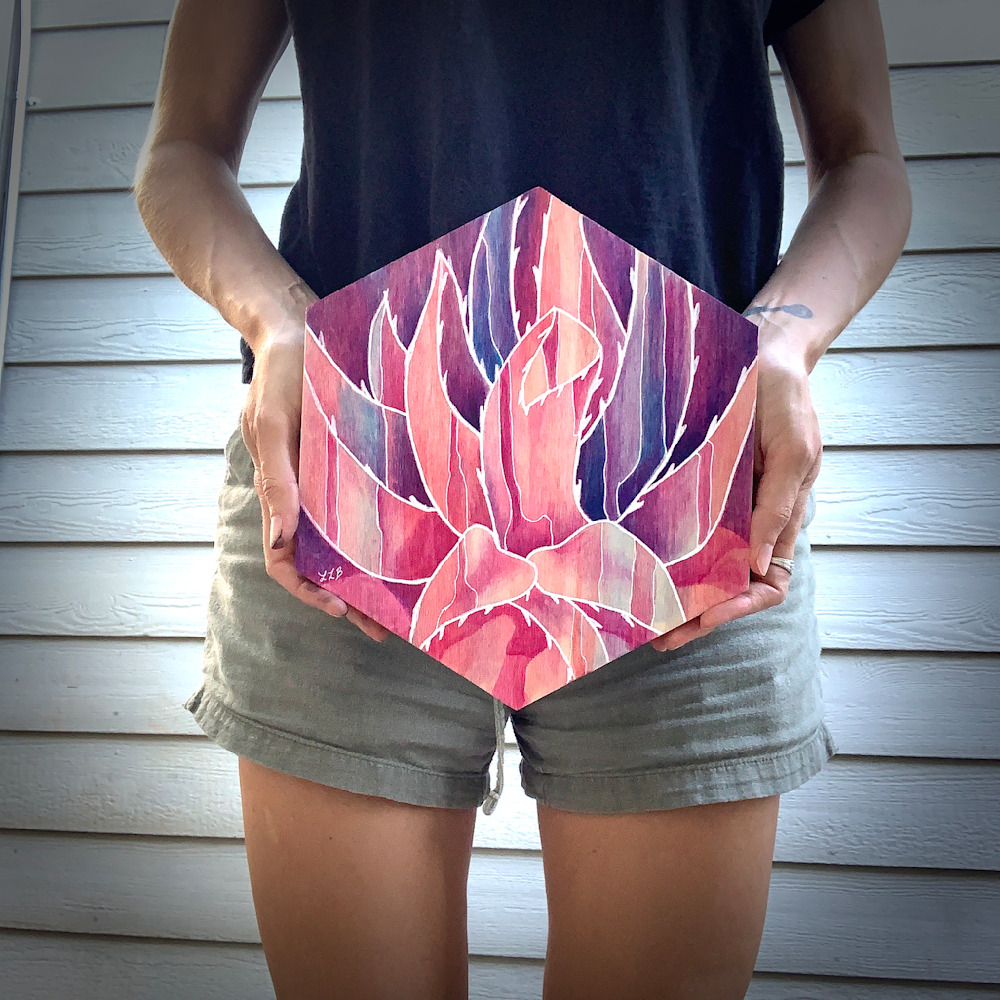 I'll follow up in an email to confirm your entry. If you don't see a confirmation email, check your spam folder.
If you're feeling artsy: check out what I currently have available over on my webpage: here:http://regrainstudio.com
Can't wait to visit with you at my upcoming show at the Mood Room on September 21st!